Whastapp: +55 (21)97678-9210| +55 (21) 973514059
Whastapp: +55 (21)97678-9210| +55 (21) 973514059 |
REGATA INK READ MY MIND REF: MBL14111
Comemorando um dos grandes clássicos da marca, a coleção Ink ganha sofisticação nas estampas dos vestidos que marcaram a história Labellamafia. São bordadas artesanalmente com pedrarias e brilhos. A versão comemorativa reforça os elementos característicos da família como caveiras e cobras, presentes na Regata Ink Read My Mind.


A celebração já começou e quanto mais, melhor. Para homenagear nossos dez anos de história e garra, o início da marca é revisitado e comemorado à altura. Sua nova coleção revive grandes clássicos que são repaginados. O DNA Labellamafia é representado com cores vibrantes e contrastantes, estampas emblemáticas e elementos oversized nesta temporada. As tendências vintage exploradas são reinventadas com originalidade e reforçam a natureza hardcore da marca. Personalidade e inovação figuram as propostas de temáticas expressivas, design funcional, tecidos tecnológicos, modelagens estratégicas e origem de linhas casuais.
100% ALGODÃO
Regata com aplicação manual de vidrilhos,lantejoulas e miçangas na estampa.
Peça não possui bojo.
Modelo veste tamanho P.
Payment methods
Credit cards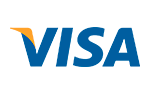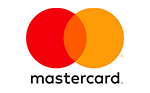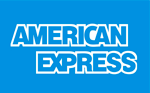 Installments
Total

1

installment

of

$66.33 USD

without interest
$66.33 USD

2

installments

of

$33.17 USD

without interest
$66.33 USD

3

installments

of

$22.11 USD

without interest
$66.33 USD
When you finish the purchase you will se the payment information related to this option.
Total:
$66.33 USD
Leave your Whatsapp number to join our group and stay within the News and Promotions !! .                               . Beside the name (DDD + number)
(Or receive news by e-mail)