Whastapp: +55 (21)97678-9210| +55 (21) 973514059
Whastapp: +55 (21)97678-9210| +55 (21) 973514059 |
LEGGING RED FICTION CHANGE REF: FCL13033 - Labellamafia
A Legging Red Fiction Change, da coleção Red Fiction, celebra as estampas clássicas da Labellamafia, com a mistura do floral e caveiras em tons bem vibrantes. A coleção ainda utiliza muito o tule, que ajuda na transpiração da pele.


A celebração já começou e quanto mais, melhor. Para homenagear nossos dez anos de história e garra, o início da marca é revisitado e comemorado à altura. Sua nova coleção revive grandes clássicos que são repaginados. O DNA Labellamafia é representado com cores vibrantes e contrastantes, estampas emblemáticas e elementos oversized nesta temporada. As tendências vintage exploradas são reinventadas com originalidade e reforçam a natureza hardcore da marca. Personalidade e inovação figuram as propostas de temáticas expressivas, design funcional, tecidos tecnológicos, modelagens estratégicas e origem de linhas casuais.
73%POLIÉSTER 27%ELASTANO
Legging com detalhes em tule para melhor transpiração da pele. Também possui amarração na cintura, que garante maior firmeza durante seu treino.
Modelo veste tamanho P.
Credit cards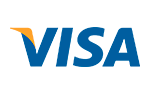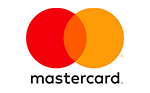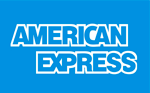 Installments
Total

1

installment

of

$69.97 USD

without interest
$69.97 USD

2

installments

of

$34.98 USD

without interest
$69.97 USD

3

installments

of

$23.32 USD

without interest
$69.97 USD
When you finish the purchase you will se the payment information related to this option.
Total:
$69.97 USD
Leave your Whatsapp number to join our group and stay within the News and Promotions !! .                               . Beside the name (DDD + number)
(Or receive news by e-mail)